California Environmental Voters (EnviroVoters) lobbies in Sacramento and across the state to expand access to democracy, to take bold action on climate, and to protect and enhance the land, air, water, and health of all California communities. Check out our top state priority bills and see where they are in the legislative process:
SB 260: Climate Corporate Accountability Act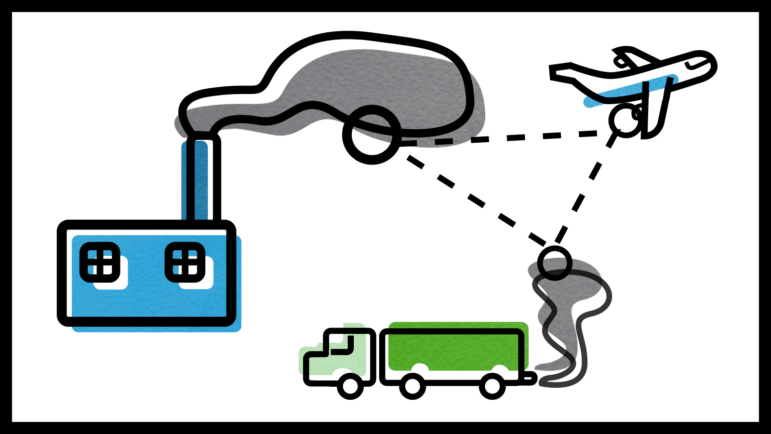 Many of the largest corporations doing business in California — that contribute the majority of the pollution — are not reporting their carbon footprint to the public. EnviroVoters' sponsored bill, the Climate Corporate Accountability Act (SB 260), introduced by Senator Scott Wiener, would require all large U.S.-based corporations doing business in California that make over $1 billion annually to publicly disclose their full carbon footprint in a way that is easily understandable and available to the public. For transparency and accountability, we need SB 260.
SB 1314: Stopping Big Oil's Greenwashing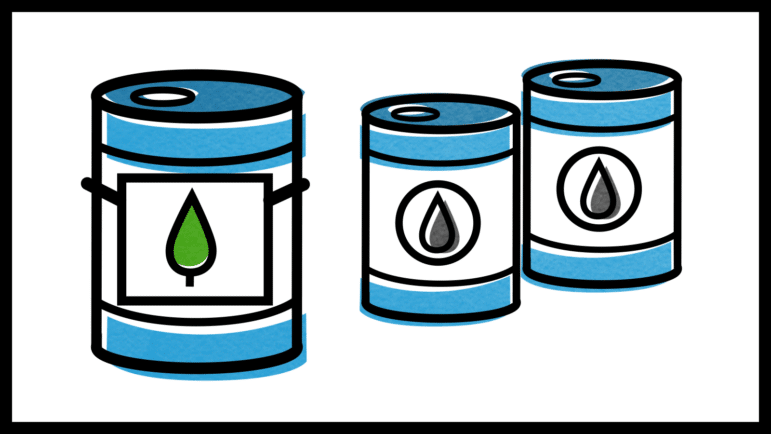 SB 1314, authored by Senator Monique Limón, will ban Big Oil's greenwashed plan to drill more oil so that we can focus on proven climate solutions like clean energy. This bill combats the fossil fuel industry's latest climate-delaying tactic, which is to pass policies that actually allow them to drill for more oil and call it climate action. They promise this technology will reduce their emissions, but capturing carbon to drill for more oil will only lock in a long-term dependence on oil and gas that will continue to pollute communities. We need to pass SB 1314 to stop Big Oil.
AB 2419: The California Justice40 Act

President Biden's 2021 Justice40 Initiative executive order earmarked at least 40% of federal climate and infrastructure funds to environmental justice communities. But to achieve that goal, states must lead on its effective implementation. AB 2419, from Assemblymember Isaac Bryan, ensures that disadvantaged communities receive at least 40% of federal climate and infrastructure funding, with another 10% to low-income communities, to begin addressing decades of inequity and create new opportunities for frontline communities.
AB 2316: Making Community Solar Affordable and Accessible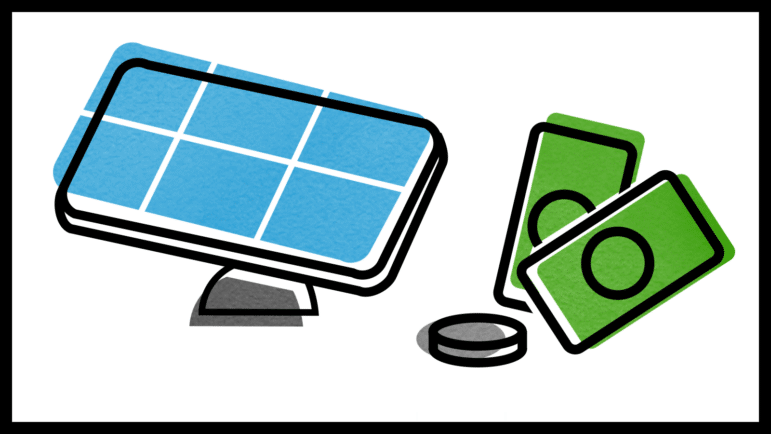 Renters, low-income households, and households who can't host their own solar energy system have limited options to access the climate, health, and cost-saving benefits of local clean energy. AB 2316, authored by Assemblymember Chris Ward, will establish a cost-effective community renewable energy program for California that also addresses a major gap in energy equity, particularly for low-income residents and renters. By passing AB 2316, California will not only bring clean energy access and bill savings to underserved communities but also improve local air quality and make the energy grid more reliable, resilient, and clean.
AB 2026: Phasing Out Single-Use Plastics from Online Shopping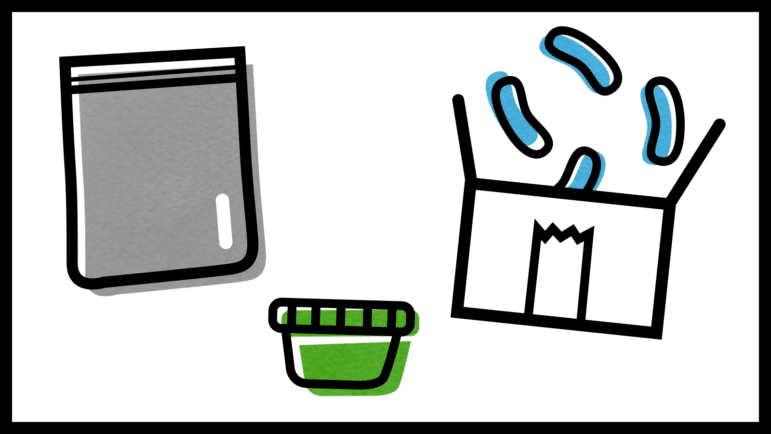 In 2020 alone, online purchases generated nearly 2.9 billion pounds of plastic worldwide. The vast majority of unnecessary plastic packaging added to online orders are immediately discarded, becoming litter and overflowing landfills. And as the online shopping industry continues to expand, we are simultaneously creating a significant environmental crisis that can't be ignored. AB 2026, authored by Assemblymembers Laura Friedman and Phil Ting, will reduce harmful environmental, health, and economic impacts of unnecessary single-use plastic by phasing out the  harmful use of non-recyclable plastics in online shopping
AB 2201: Community Drinking Water Protection Act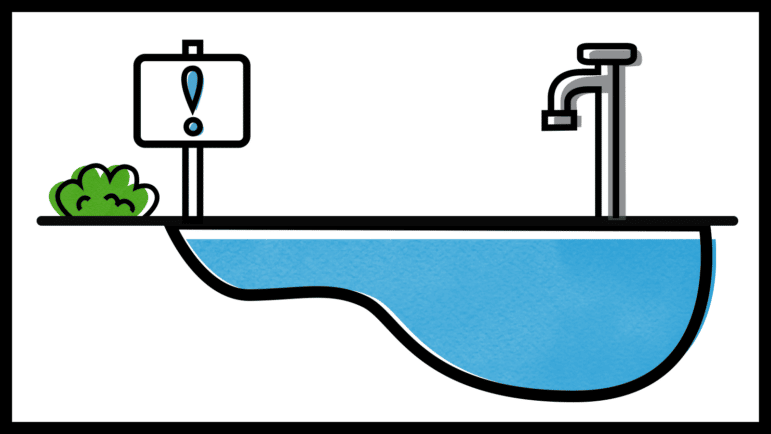 Everyone should have access to clean, safe, and affordable drinking water, but over 1 million Californians don't. Unregulated industry overpumps and contaminates groundwater, threatening the livelihood of communities in California that rely on groundwater exclusively for clean water for drinking, cooking, and bathing — often low-income and communities of color. AB 2201, the Community Drinking Water Protection Act, authored by Assemblymember Steve Bennett, will prevent damage to the state's groundwater basins and protect the primary drinking water source for many Californians in disadvantaged communities.
Other State Priority Bills
EnviroVoters Priority Bills Passed by the Legislature and Signed into Law:
*SB 1137 (Gonzalez; Limon): Ends new and phases out existing oil drilling next to homes, daycares, schools, hospitals, and other sensitive sites. This bill is a long overdue win for frontline communities and critical to transitioning our economy away from its reliance on fossil fuels. Big Oil is a dangerous, exploitive neighbor that has made record profits while exposing California's low-income communities of color to invisible toxic pollutants. After years of tirelessly fighting, it's exciting to see our leaders side with environmental justice advocates and take bold action to help these underserved communities suffering from cancer clusters, higher rates of childhood asthma, and lower life expectancies.
*AB 1279 (Muratsuchi): Codifies Carbon Neutrality as soon as possible but no later than 2045 paired with a strong 85% direct emissions reduction target. AB 1279 aligns state emissions reduction goals with the latest science to keep California accountable for action within the timeline needed to prevent a climate catastrophe. The bill, which is a reintroduction of legislation that did not pass last year, commits California to achieve carbon neutrality as soon as possible but no later than 2045. Importantly, this goal is paired with a commitment to achieve 85% greenhouse gas reductions below the 1990 level by 2045.
*AB 1757 (Garcia; Rivas): Set targets for the removal of past carbon dioxide equivalent emissions in the atmosphere through natural carbon sequestration.
*SB 1020 (Laird): Establishes stronger clean energy targets to require renewable energy and zero-carbon resources to supply 90% energy sales by 2035 and 95% by 2040, with requiring all state agencies to rely on 100% renewable energy and zero-carbon resources by 2030.
*SB 1314 (Limón): Protects communities and the climate from false solutions by banning the use of captured carbon for what is called "enhanced oil recovery," which is to use carbon captured by technology to drill for more oil masked as "climate action."
SB 54 (Allen): The California Recycling and Plastic Pollution Reduction Act. SB 54, already signed into law by Governor Newsom, will begin the critical process of phasing out single-use plastic in California and instead shift to recyclable or compostable materials.
AB 2316 (Ward): Making Community Solar and Storage Affordable for Low-Income Californians
EnviroVoters Priority Bills Passed by the Legislature but Vetoed by the Governor:
AB 1919 (Holden): The California Youth Transit Pass Program
*AB 2438 (Friedman): Aligning Transportation Investments with Climate Goals
AB 2550 (Arambula): Protecting the San Joaquin Valley from Air Pollution
EnviroVoters Priority Bills the Legislature Failed to Pass:
SB 260 (Wiener): The Climate Corporate Accountability Act. While we lost our sponsored bill to hold corporate polluters accountable, we were up against big money and power and won big by getting the bill to a point where it was one vote short of passing the Legislature — against all odds! Most major climate legislation takes years to pass, and in the face of the largest corporations opposing our efforts, we were just one vote shy of passing this major policy. SB 260 proves that accountability works and that the politics are shifting in the Legislature towards a climate focused majority.
*AB 2133 (Quirk): Accelerating 2030 greenhouse gas reduction targets from 40% to 55% below 1990 levels by 2030, which would have put California ahead of the federal government's target.
AB 2201 (Bennett): Community Drinking Water Protection Act
AB 1931 (Luz Rivas): Protecting Californians from Toxic Lead Pipes
AB 2026 (Friedman): E-Commerce Plastic Packaging Reduction Act
AB 2076 (Luz Rivas): Extreme Heat and Community Resilience Program
AB 2419 (Bryan): California Justice40 Act
AB 1778 (Cristina Garcia): Protecting Communities Overburdened with Toxic Air and Housing Insecurity from Freeway Pollution
AB 2237 (Friedman): Sustainable Local Transportation Planning
AB 2597 (Bloom): Healthy and Heat Resilient Homes
AB 2840 (Reyes): Warehouse Good Neighbor Policy
SB 953 (Min): Ending Offshore Oil Drilling in State Waters
SB 1173 (Gonzalez): State Divestment of the Fossil Fuel Industry
SB 1423 (Stern): Closing Loopholes for Oil & Gas Development on California's Coast
SB 1486 (Stern): Clean Energy Jobs, Coordination and Community Safety Through Aliso Canyon Closure Act
*Part of the Climate Package