Our Green Advisory Council
Green Advisory Council Members
The Green Advisory Council is comprised of influential leaders drawn from business, labor, philanthropy, government, and other sectors. The Council provides financial support and advice in many areas of California Environmental Voters' work, including our political and legislative strategies, communications efforts, and development work.
Thomas Safran, Chairman, Thomas Safran & Associates
Bryan Blum is the Political Director of the California Labor Federation. The California Labor Federation is the largest state labor federation in the nation, representing over 2 million members of 1,200 manufacturing, transportation, construction, service, and public sector unions. As Political Director, Blum is responsible for devising and implementing strategies that help labor achieve electoral victories and build ongoing capacity and power for labor in California. During Blum's tenure labor has won significant statewide ballot measure campaigns, helped elect labor allies to every statewide office in California, increased the number of elected labor allies to Congress from California, and helped elect 2/3 super-majorities in both chambers of the California Legislature. He has served as Political Director since 2004. Prior to that, Blum spent 15 years as a campaign consultant and campaign manager for gubernatorial, congressional and legislative campaigns in Ohio, Virginia, Florida, Iowa, and Illinois, as well as California.
Tom Buttgenbach is co-founder and president of Avantus Clean Energy LLC. He has over 15 years of experience in large-scale project development, entitlement, due diligence, mergers and acquisitions, and capital structuring and origination. Tom has successfully managed over $1 billion in transactions in the solar energy and electric utility industry. Tom has also worked in the clean-tech, high-tech, large-scale real estate project, land development, asset management, private equity and financial services sectors. He is responsible for the land entitlement process for over 2,000 megawatts of Avantus Clean Energy LLC's solar projects, and for becoming the first solar PV project in California's Imperial County to complete the land entitlement process.
David Goldberg specializes in land use, real estate, cleantech, administrative law, and construction and architectural law. He received his J.D. from the University of Chicago, graduating with honors in 1999, and earned his B.A. in political science and economics from the University of California at Berkeley, graduating summa cum laude in 1996. Before joining Armbruster Goldsmith & Delvac LLP, David was a partner in the Environment, Land & Resources Department at Latham & Watkins LLP. David has extensive expertise in the California Coastal Act. He has successfully represented some of the most complex projects in obtaining coastal development approvals from the California Coastal Commission, including for Poseidon Resources to develop the largest desalination facility in the western hemisphere in Carlsbad; Pacific Gas & Electric Company to replace its aging steam generators at Diablo Canyon Power Plant in San Luis Obispo; The J. Paul Getty Trust to renovate and expand the Getty Villa Museum in Pacific Palisades; and several complicated residential projects in central and northern California.
Steve Holtzman is a lawyer in private practice, which he entered after a decade in public service at the United States Department of Justice, where he handled multiple criminal and civil cases, including participating as senior trial counsel in United States v. Microsoft, in which the DOJ team pursued far-reaching antitrust claims against Microsoft's maintenance of monopoly power. His current solo practice continues his focus on advocacy before state, federal, and international enforcement and regulatory agencies, as well as in legislative and litigated matters. In the renewable energy space, he represented SolarCity Inc./Tesla in antitrust litigation against the Salt River Project electric utility (Arizona), seeking redress of claims relating to the exclusion of distributed (rooftop) solar technology, and has handled matters involving regulation of utilities in New York, Colorado, California, and other states. In addition to these and other major cases, Steve has engaged in numerous pro bono activities, including his participation in the representation of plaintiffs in Perry v. Schwarzenegger, the constitutional challenge to California's Proposition 8 (same-sex marriage) under the due process and equal protection clauses of the U.S. Constitution. He has also served on the Board of Directors of the League of Conservation Voters, the Student Conservation Association, and the Claremont Canyon Conservancy.
Stephen Matloff works independently remodeling residences to high sustainability standards. Previously, he had business development and financial management responsibilities as both principal and advisor. As principal, Mr. Matloff was General Manager of MD Decision Support which created knowledge management tools for physicians and caregivers. As advisor, he developed institutional-quality investment opportunities for high net worth individuals and family offices, reviewed funding opportunities of biomedical projects for a large family foundation, and was a mergers & acquisitions analyst at Morgan Stanley and Lehman Brothers. Mr. Matloff graduated from Yale University with a BA in History and International Studies and received an MBA from Harvard Business School.
David Nahai is President of David Nahai Consulting Services, Inc., which specializes in the renewable energy, energy efficiency, and water sectors. He is also President of David Nahai Associates, Inc., a law firm specializing in real estate and sustainability transactional matters. A leading expert in water, renewable energy, and real estate matters, Mr. Nahai previously served as the General Manager and Commission President of the Los Angeles Department of Water & Power. Mr. Nahai is also the former Chair of the L.A. Regional Water Quality Control Board, and former Senior Advisor to the Clinton Climate Initiative. He was reappointed to the Water Board by Governor Newsom in 2021. Additionally, he currently serves as Chair of the Los Angeles Business Council, and as a Board Member of the California Environmental Voters, the UCLA Luskin Center, Los Angeles Cleantech Incubator, Climate Resolve, and LAANE. Mr. Nahai holds graduate and post-graduate degrees from the London School of Economics and UC Berkeley.
Terry O'Day is the Vice President of Business Development for NRG. He began his career in electric vehicle charging infrastructure in 1996 with Edison EV. He went on to co-found EV Rental Cars, which was the first rental company in the United States to offer only environmental vehicles, such as hybrid, natural gas, and electric cars to the general public. It served fifteen airports in six states and more than 500,000 customers, with over 700 cars. Most recently, Terry was Executive Director of Environment Now foundation, a strategic, entrepreneurial, activist leader in California. Terry serves as one of seven members of the Santa Monica City Council, a position to which he was elected in November 2010. Terry led a six-year process to update the City's General Plan — the leading example of environmental land use planning in the state, reducing per capita greenhouse gas emissions from land use by 31% by 2030. Terry holds an MBA from The UCLA Anderson School of Management and completed the Coro Public Affairs Fellows Program in Los Angeles. He received a BA with honors in Public Policy at Stanford University, with a thesis addressing public finance and demand management of electricity. He has been active with community organizations throughout California and Mexico, including Coro Southern California, the USC Center for Sustainable Cities, Environmental Entrepreneurs and as the Board Chair of the Coalition for Clean Air.
Sam Schuchat became Executive Officer of the Coastal Conservancy in July 2001. He is also the Secretary to the California Ocean Protection Council and serves on the boards of the Los Cerritos Wetlands Authority, the Baldwin Hills Conservancy, and the Santa Monica Bay Restoration Commission. He was the Executive Director of the Federation of State Conservation Voter Leagues from 1998 to 2001; the Federation is the trade association of 26 environmental Political Action Committees (PAC) in as many states. From 1992 to 1998 he was the Executive Director of the California Environmental Voters, the nation's largest and oldest state environmental PAC with 25,000 members. He served on the California Fish and Game Commission from 1999 to 2004 including two years as Vice-President. He is currently serving on the Board of Temple Sinai in Oakland. He received his BA in Political Science at Williams College in Williamstown, Massachusetts, and his MA in Public Administration at San Francisco State University.
Nancy Stephens is a staunch environmentalist, an avid Democratic fundraiser at the local and national levels, and an ardent supporter of the arts. Nancy has been a member of the Board of Directors of the Union of Concerned Scientists since 2001. She is one of four non-scientist citizen activists among a host of esteemed scientists and Nobel Laureates. She is a longtime member of the Leadership Forum of the California Environmental Voters and the Advisory Board of Liberty Hill. Since 2000, Nancy has also served as the Governor's appointee on the Santa Monica Mountains Conservancy Advisory Board, serving Governors Gray Davis, Arnold Schwarzenegger and now Jerry Brown. Nancy also serves locally on the board of the New Roads School as well as the National arts advocacy organization Americans for the Arts.
Lea-Ann Tratten is the Political Director of Consumer Attorneys of California and is the CAOC liaison for California Alliance, a political action committee with the California Environmental Voters. Ms. Tratten is responsible for CAOC's candidate research, endorsements, and campaigns to identify and elect all CAOC candidates for the state legislature, as well as raising money for those efforts. Ms. Tratten currently serves on the Rules Committee of the California Democratic Party and served on the Finance Committee of the Party for the 2010 elections. As a legislative advocate in Sacramento, she worked on landmark legislation holding HMOs accountable for injuries to patients. Her legislative policy work includes protecting environmental laws including legislation on CEQA, brownfields, clean water, and toxic contamination torts. Ms. Tratten is a graduate of the University of the Pacific's McGeorge School of Law, and is a former board member of the California Environmental Voters.
Daniel Yost is co-chair of the technology transactions and licensing practice and the Emerging Companies Group in Orrick, Herrington & Sutcliffe's Silicon Valley office. Mr. Yost's practice focuses on negotiating complex commercial and technology transactions and intellectual property counseling. Mr. Yost has counseled clients on commercial law, copyright, licensing, marketing, patent, privacy, strategic alliances, trademark and trade secrets matters. Mr. Yost has represented companies in various industries, including biotechnology, consumer electronics, energy, entertainment, hardware, Internet, media, semiconductor, services, software, telecommunications and wireless. His energy clients include clients in the solar, ethanol, biomass, geothermal and water purification sectors.
For more information on the Green Advisory Council, please contact Mary Creasman, Chief Executive Officer, at mary@envirovoters.org.
9 transformative climate and environmental bills were signed into law this year in no small part thanks to our year-round advocacy work in Sacramento and across the state. Check them all out on our legislative wins page!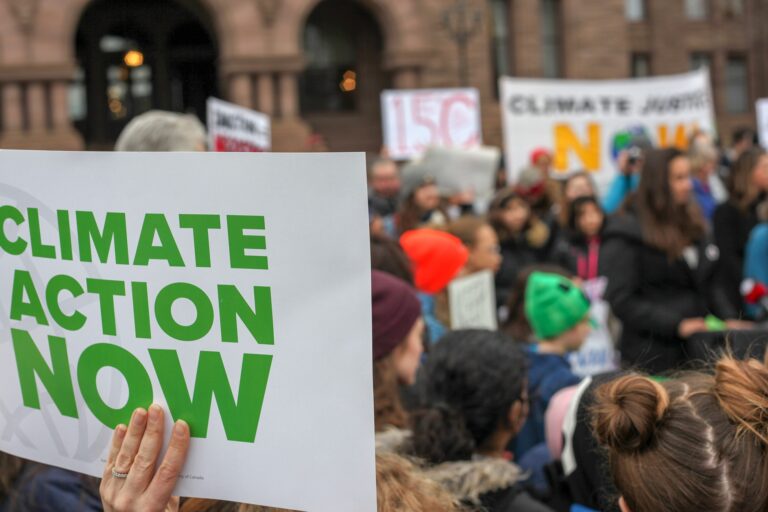 Your support changes what's possible for our future and our environment.