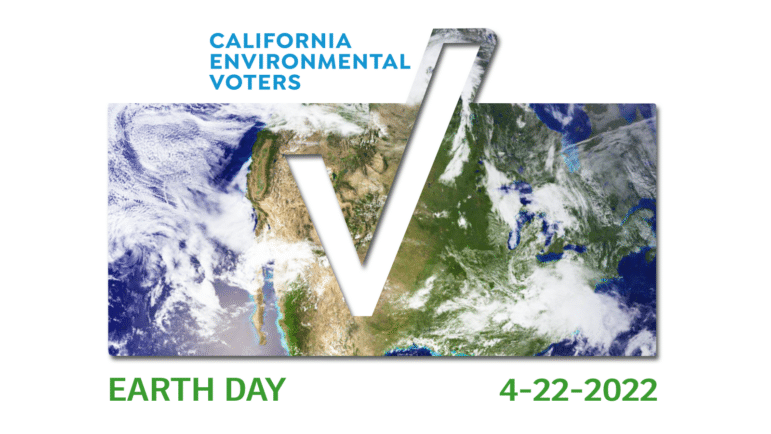 When you think of Earth Day, what do you think of?
Maybe planting a tree. Maybe going out into nature and enjoying the beauty of our planet. Maybe making a plan to limit car ride or switching to an electric vehicle. 
For us at EnviroVoters, every day is Earth Day, and we're hoping you can join us in celebrating it all month, not just Earth Day on April 22.
Here are some things you can do and ways to stay engaged in the fight to solve the climate crisis and protect our environment for the whole month of Earth Day:
Get ready to vote.
2022 is an election year. We just released our 2021 Scorecard grading all 120 legislators plus the Governor. And while the state as a whole received a D grade (67%), the good thing is that almost all of those seats are up this year. If you don't like how your legislator is voting on climate, vote them out! And if your legislator is a climate champion, help them keep their seat. You have the agency to make sure your elected members support the fight for climate justice. 
So check your vote registration, make sure your address is correct, and start researching the candidates and measures that will be on your ballot. The California Primary is on June 7, so be on the lookout for your absentee ballots in April.
Read the IPCC Report.
We've hit the point of no return. The Intergovernmental Panel on Climate Change (IPCC) released its Sixth Assessment Report on the impact of climate change, ecosystems, biodiversity, and communities. Here's the TL;DR: The climate catastrophe is upon us and the urgency at which we act to address it has never been more critical. Countries must work aggressively to rapidly reduce greenhouse gas emissions before the effects of climate change overcome the planet and humanity's ability to adjust and acclimate.
Here's the good news: A better world is possible! We have the solutions to solve the climate crisis. Let's activate, educate, and mobilize for an equitable future.
Get up to speed on 30×30
Do you know what 30×30 is? It's the commitment California has made to conserve 30% of state lands and water by 2030. It's a down payment on our future. Protecting natural spaces is one of the biggest opportunities for carbon sequestration and biodiversity protection. And 30×30 will also help uplift historically marginalized communities and bring us closer toward building intentional, co-managed land stewardship.
The California Natural Resources Agency has released its Pathways to 30×30 Report, which outlines the statewide priorities and commitments to reach that goal. Now we're working with the state to ensure 30×30 is implemented equitably with a partnership and vision. EnviroVoters not only developed and led regional coalitions, but also led regional and statewide steering committees and organized roundtable conversations with state leaders and stakeholders.