Last year, President Biden signed into law the Inflation Reduction Act (IRA), and it's truly an anniversary to celebrate. At $369 billion over 10 years, the IRA represents the single largest investment in fighting the climate crisis the U.S. has ever made and a historic down payment toward radically meeting our goals to tackle climate change.
The bill included investments to help reduce air pollution, prevent wildfires, improve water conditions in underserved communities, spur clean energy investments, create green jobs, and so much more. Here's where the money has gone and some of what the IRA has accomplished so far in just 12 months.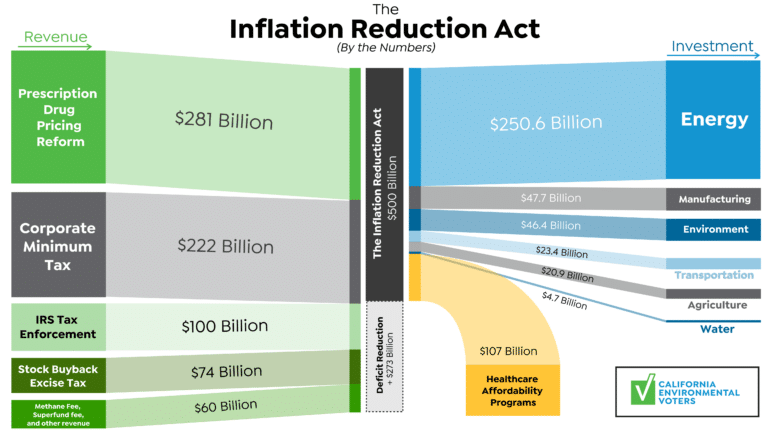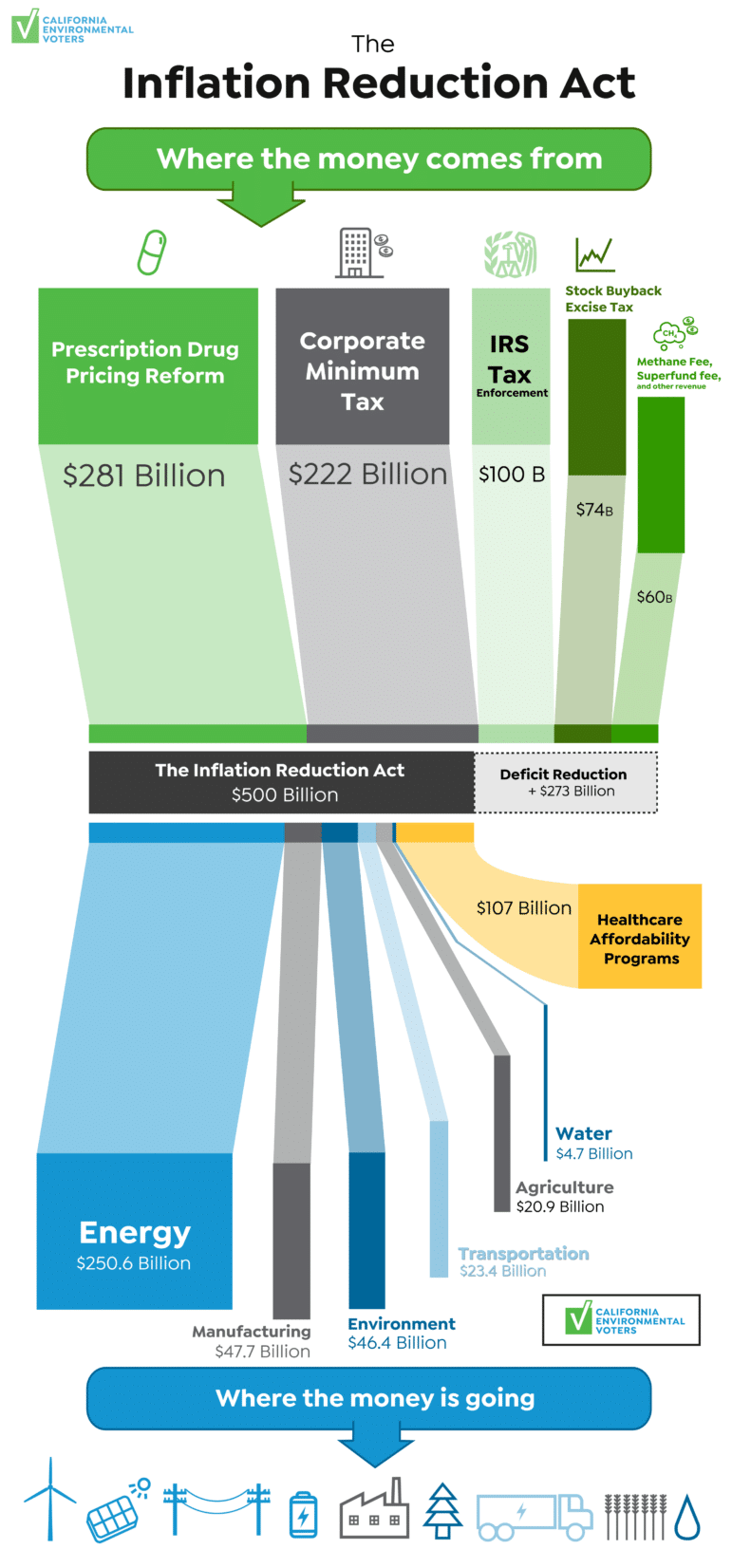 What the IRA is funding nationally
Through the IRA's first 11 months, 272 new clean energy projects totalling $278 billion have been planned or embarked in most states across the country, from small towns to big cities. These projects are creating over 170,600 new clean energy jobs, which, In addition to the environmental benefits, are critical because they lead to an income increase between 8% and 19% on average. Here is the breakdown by clean energy source:
Electric Vehicles:
65 new projects

$44.1 billion invested

32,428 new jobs
Solar:
56 new projects

$20.85 billion invested

21,572 new jobs
Wind:
29 new projects

$20.07 billion invested

8,020 new jobs
What the IRA is funding in California
The Golden State has the fourth most clean energy projects of any state with 16 new IRA funded projects. Since the IRA's passage, California has seen $11.9 billion of clean energy investments and 5,288 good-paying clean energy jobs. 
For instance, California District 42, represented by Congressman Robert Garcia, brought in $4.7 billion for ports. Congressman Jared Huffman's District 2 has used $331.5 million on two separate projects.
A gigafactory is opening in Richmond, which will create 800 new jobs to manufacture clean, mobile energy storage technology. A new company is building a $4 billion lithium-ion manufacturing plant in Southern California to increase production of EV batteries, and they are prioritizing creating jobs in the Imperial Valley.
Los Angeles Unified School District is taking advantage of the IRA to accomplish its goal of completely electrifying its bus yard in Sun Valley – which serves over 4,600 students in the northern part of the district — by 2026. LAUSD purchased over 180 new electric school buses and other electric vehicle (EV) infrastructure as part of this plan.
EnviroVoters' impact on the IRA
Getting a climate investment bill like the IRA passed has long been a goal of EnviroVoters. We dedicated so much time to working on this project and uplifting our champions in Congress and the Senate to help make this happen.
Some of our priorities that made it into the IRA spending package include:
$68 Million for electric

s

chool bus funding

Lead pipe replacement

Wildfire prevention funding

California offshore wind inclusion
This was in large part because of our partnerships with Representatives Mike Levin, Jared Huffman, Nanette Barragan, Barbara Lee, and Katie Porter, then Speaker Nancy Pelosi, and Senators Dianne Feinstein and Alex Padilla.
Share this article to spread awareness about the Inflation Reduction Act, and the impact is has had so far and will continue to have!
9 transformative climate and environmental bills were signed into law this year in no small part thanks to our year-round advocacy work in Sacramento and across the state. Check them all out on our legislative wins page!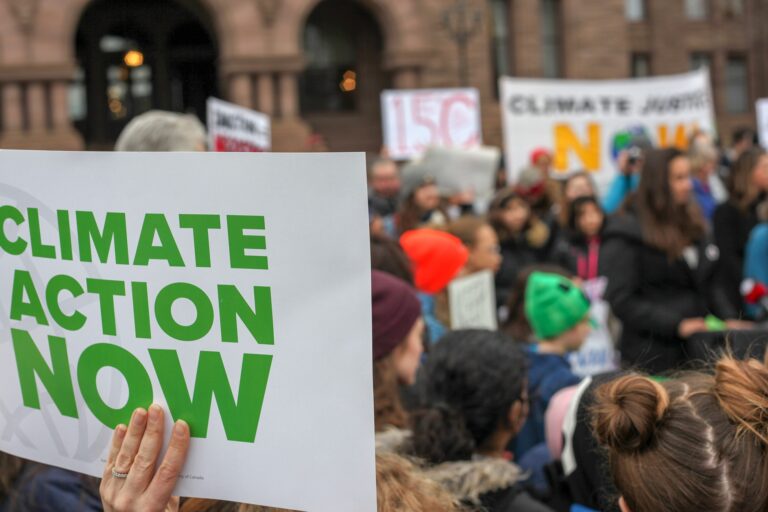 Your support changes what's possible for our future and our environment.