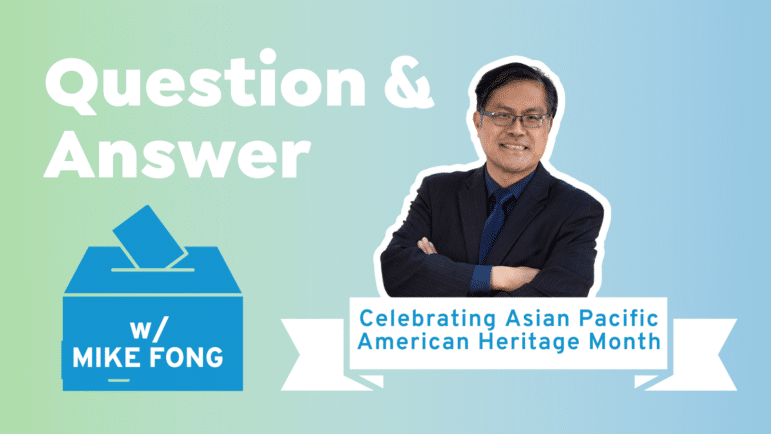 Assemblymember Mike Fong represents California's 49th district, which spans western San Gabriel Valley in Los Angeles County. Fong has wasted no time making an impact in Sacramento since winning a special election and taking office in February. He is leading the charge to close the participation gap for youth and people of color, who are underrepresented in our democracy, by calling for an $85 million investment in voter education and outreach. On the eve of Asian Pacific American Heritage Month, Assemblymember Fong spoke to EnviroVoters about how to make our democracy more representative and where non-English languages fit in:
Tell us why you believe it is so critical for California to strive for more inclusive and representative democracy?
"Government works best when it functions in active conversation with the people it represents. Policy decisions impact real lives and in order for lawmakers to make good decisions, we must engage with all people, particularly those underrepresented in government, such as people who are young or low income. Representation that reflects race and ethnic backgrounds matters too. I have the privilege of representing Southern California's only Asian-majority Assembly district and it is of utmost importance to me to ensure that AAPI issues get their fair share of attention."
How can investing in voter education and outreach help California achieve a more representative democracy?
"We need elections information translated into more languages represented in California. In my district, for instance, the most common languages spoken other than English are Mandarin and Spanish, but the AAPI diaspora is diverse, and that means we also need resources in Vietnamese, Tagalog, Cantonese, Korean, Khmer, and others. Areas that have many people of color need targeted outreach to ensure they can access the polls. That means communities like mine need additional resources to achieve a more representative democracy."
How is our fight for climate justice related to our fight for a more inclusive and representative democracy?
"Climate change affects everyone, but it disproportionately affects low-income people of color. If more people directly impacted by climate change have more representation in government, then the mandate for lawmakers to take bold action becomes stronger."