If you haven't heard, the Green California network is making waves in Sacramento. 
A coalition of 140 member organizations coordinated by EnviroVoters Ed Fund and the only environmental network of its kind in our state, Green California is relied upon by legislators as a key thought partner for passing impactful environmental, health, and justice legislation.
And every year, representatives from Green California's member organizations convene in Sacramento on Green California Advocacy Day to advocate to the Legislature on issues impacting California's air, water, and natural resources. 
This year's Green California Advocacy Day was a massive success!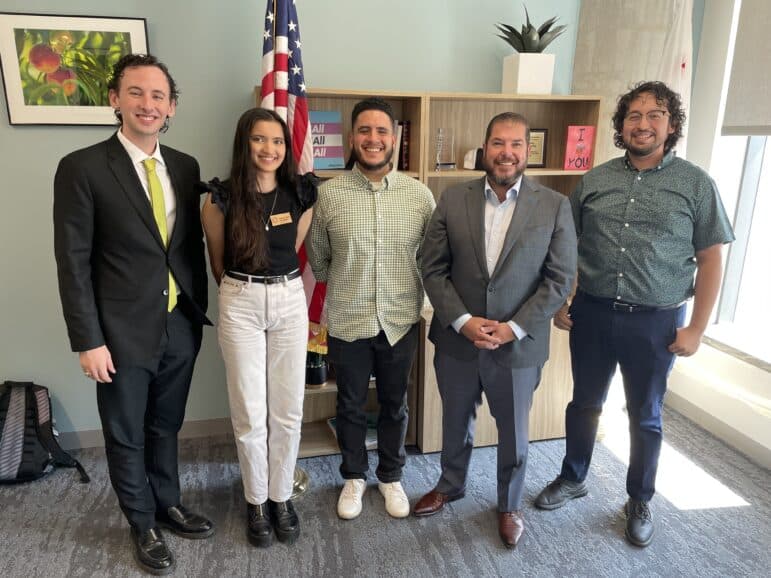 From left to right: Steven King from Environment California, Gracyna Mohabir from California Against Waste, our Central Valley Regional Organizer Andrew Escamilla, Assemblymember Joaquin Arambula, and former EnviroVoters Ed Fund Ambassador Emmanuel Agraz-Torres posing after a successful meeting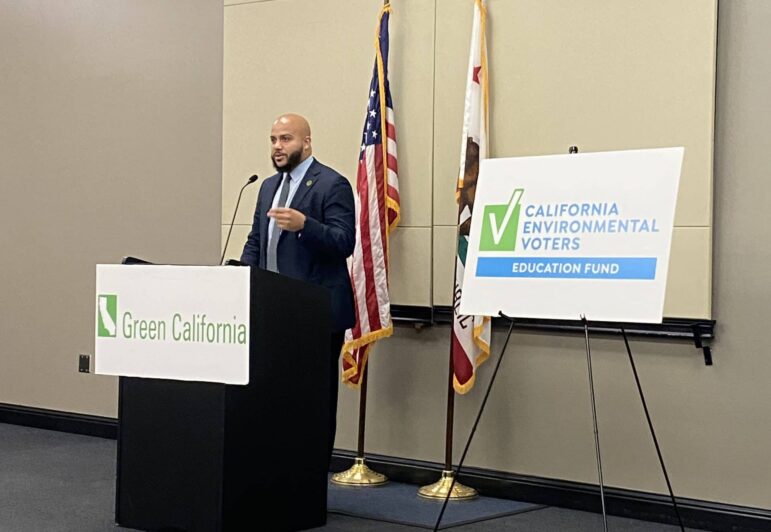 Assemblymember Isaac Bryan speaking at the morning briefing to kick off Green California Advocacy Day
Our Green California representatives, coming from up and down the state, met with over 50 legislators and staff to push for 12 environmental bills.
With the sweltering heat and the Sacramento air thick with smoke, it did not take much convincing that the climate crisis needs to be a priority for our state's decision makers.
Even with climate change so obviously wreaking havoc here in California and around the world, Big Oil is throwing everything they have against all of our priorities. At every opportunity, they are trying to gut and amend our bills, weakening them as much as they can.
The Green California network serves to push against these forces, and show up as a powerful people-backed movement to make sure legislators hear: We need real climate action now!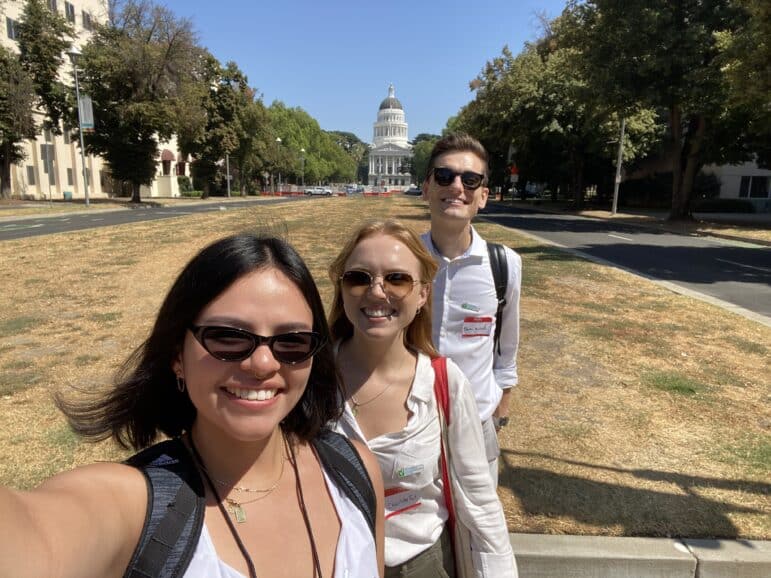 From left to right: our Press Associate Erika Guzman Cornejo, our Grant Writer Charlotte Fall, and our Philanthropy Associate Blake Ballard posing in front of the Capitol building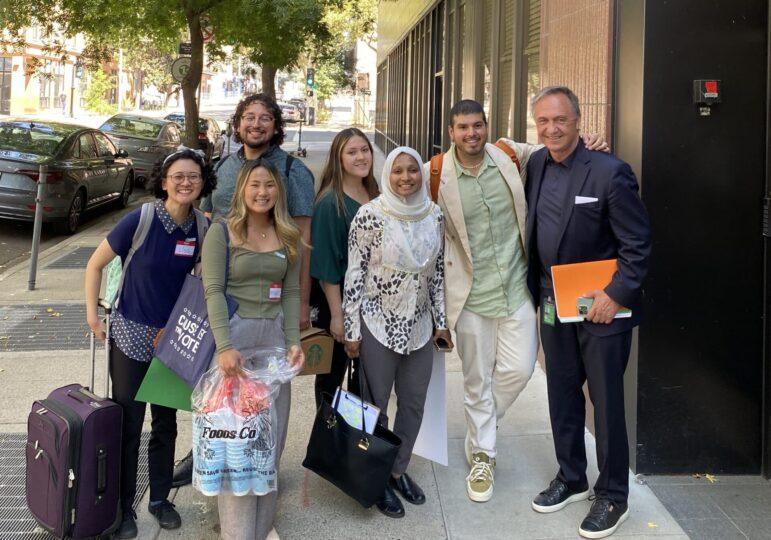 From left to right: former EnviroVoters Ed Fund Ambassador Lisa Imai, former Ambassador Emmanuel Agraz-Torres, former Ambassador Pa Houa Lee, our Youth Organizing Associate Yolanda Aguilar Candelario, our Legislative Affairs Manager Fatima Iqbal-Zubair, and our Deputy Campaigns Director Matt Abularach-Macias posing with Assemblymember Rick Chavez Zbur
With just two weeks left for the State legislature to finish voting on bills this year, it's the final push for us alongside our allies to make sure legislators stand strong and vote YES on all of our priority bills.
Here are the 12 bills that we advocated for, explained:
Climate and Equity Goals for Transportation Investments
This bill would ensure that climate, equity, jobs, and maintenance goals are accounted for in the program planning for transportation investments.
Clean Transportation Program Modernization & Reauthorization
This bill would continue a funding system that uses fees from gas-powered cars to fund clean transportation programs, with 50% dedicated to low-income communities.
This bill would ban Red Dye 3, Titanium Dioxide, Potassium Bromate, Brominated Vegetable Oil, and Propyl Paraben
Ocean Recovery and Large-Scale Restoration
This bill would restore coastal habitats by creating science-based restoration targets and fostering collaboration between state agencies and tribal communities.
This bill would require microfiber filtration in new washing machines to prevent microplastics in waterways.
Discontinuation of Residential Water Services
This bill would extend common-sense water shutoff protections to small communities.
Bidirectional Electric Vehicles
This bill would require new electric vehicles (EVs) to be able to send extra electricity back to the grid to support it during peak demand times.
This bill would give Californians the resources to fix electronics and appliances, reducing the rate of e-waste trash.
Climate Corporate Leadership and Accountability (our sponsored bill!)
This bill would require US-based corporations doing business in California with over $1 billion in annual revenue to disclose all of their emissions.
Surface Rights Water Verification
This bill would ensure that our State Water Board has the ability to verify the scope of claims to senior water rights to ensure nobody is overusing our state's precious clean water
This bill would allot $15+ billion to climate-resilient infrastructure to protect communities and ecosystems from flood, storm, extreme heat, extreme wildfires, and more.
This bill is essentially the same as the Assembly climate bond.
You can do your part to ensure these bills pass by:
giving your State Senator a call asking them to vote YES on all of these Assembly bills

giving your Assemblymember a call asking them to vote YES on all of these Senate bills!
Here's to a successful 2023 legislative session! A massive thank you to all of our Green California Advocacy participants and for our EnviroVoters members for calling, emailing, signing petitions, and doing just about everything they can to help these critical climate justice bills pass.
Share this article to spread awareness about the Green California's hard work in Sacramento, and share the love for our climate and environmental bills!
9 transformative climate and environmental bills were signed into law this year in no small part thanks to our year-round advocacy work in Sacramento and across the state. Check them all out on our legislative wins page!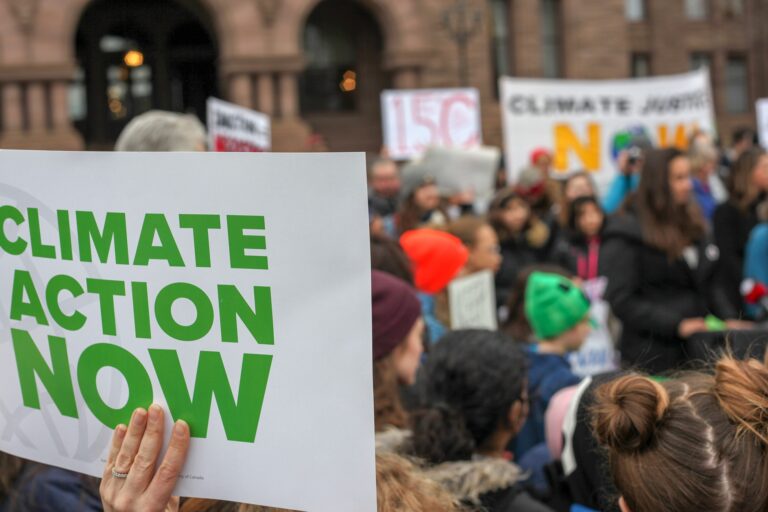 Your support changes what's possible for our future and our environment.